Bio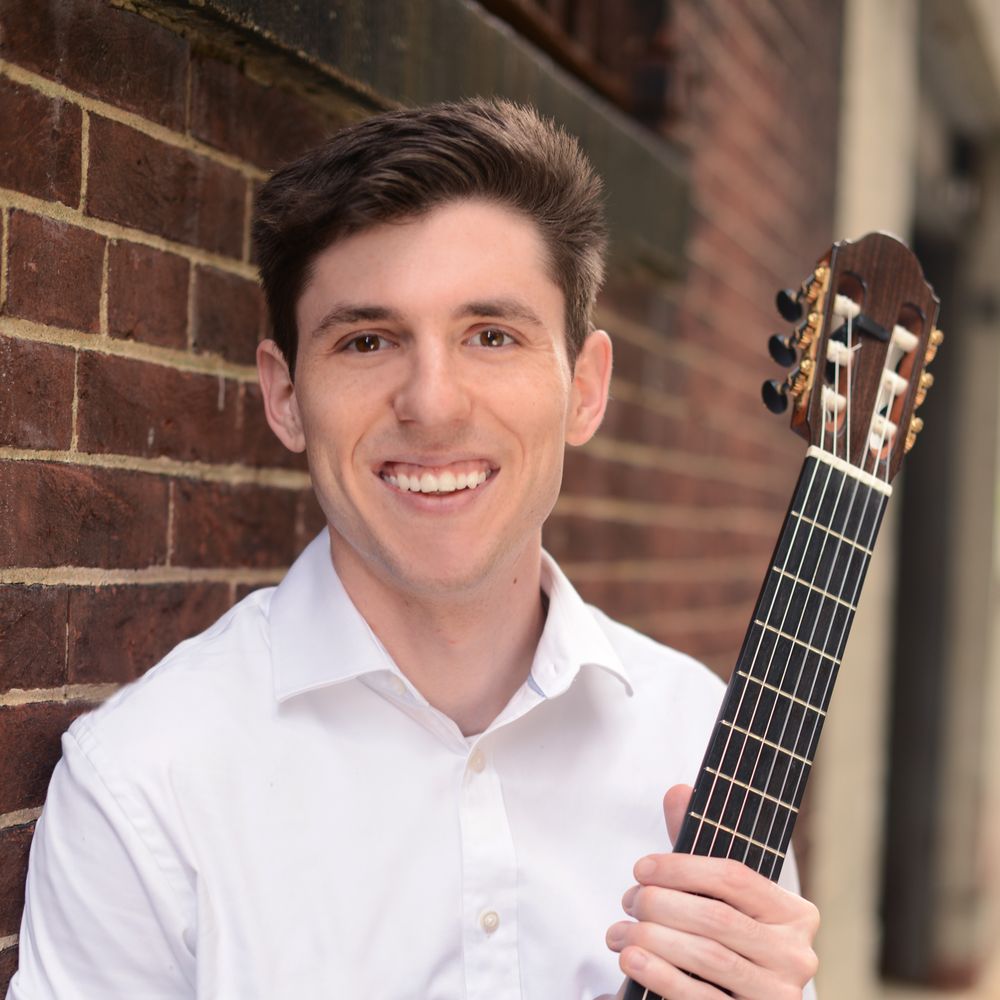 About Jacob
Jacob Lyerly is a guitarist who aspires to bring beauty and healing into the world using music, in such a way that it meets people's needs. He has pursued this mission through many artistic avenues such as teaching, audio recording, and performing both solo and ensemble music.
Lyerly's pursuits have taken his performing and teaching to many innovative and unique situations. He has over 100 hours of performance time in healthcare settings, playing guitar and giving both virtual and in-person programs at Johns Hopkins Hospital for patients, families, caregivers, and hospital staff. His other endeavors have included working with Peabody Institute administrators to develop training resources for new musicians entering arts-in-healthcare settings, planning and producing his own concerts, serving as faculty on summer guitar festivals, adjudicating youth performances, building an online teaching platform and podcast with duo partner Greg Hays (both set to launch in 2022), and teaching music in the North Carolina Public Schools.
Jacob was the 2019 recipient of the Stuart Weber Scholarship. This is a merit-based scholarship that provides full tuition to one American student to study at The Volterra Project Summer Guitar Institute. He won a Peabody Institute Career Development Grant in 2019 and is also the 2017 recipient of the University of South Carolina School of Music's Christopher Berg Guitar Award.
Jacob received his Bachelor of Music degree in 2017 from The University of South Carolina under the tutelage of Christopher Berg. He holds a Master of Music in Guitar Performance with an emphasis in Pedagogy from the Peabody Institute of Johns Hopkins University, where he studied guitar with Julian Gray.
Photo by Britt Olson-Ecker, courtesy of Peabody LAUNCHPad.